Dallas Semi Truck Decking and Undecking Service
CTR Towing Service is ushering in a new era of heavy duty towing services to the Dallas area. Say goodbye to mediocre towing services with loads of hidden fees. With CTR Towing Service, you are guaranteed:
First Class Service. After having worked for over 30 years in the industry, the founders of CTR Towing Service began their business and assembled the best heavy duty tow truck operators in Dallas.

Reliability. Our team will always be on time and professional. Our fleet is the newest in the Dallas area so we can always get the job done right the first time.

Safe Towing and Heavy Lifting Services. We don't cut corners when it comes to safety.
When it comes time to look for a reliable company to help you with your truck decking and undecking, CTR Towing Service is just a phone call away. Our professionally trained operators have access to the latest technology and equipment. While fancy equipment does help, nothing can beat their experience after decades in the industry!
Why work with anyone else when you can work with the best in Dallas? Call us now at 972-777-5050 to learn more about our Dallas Truck Decking and Undecking Services.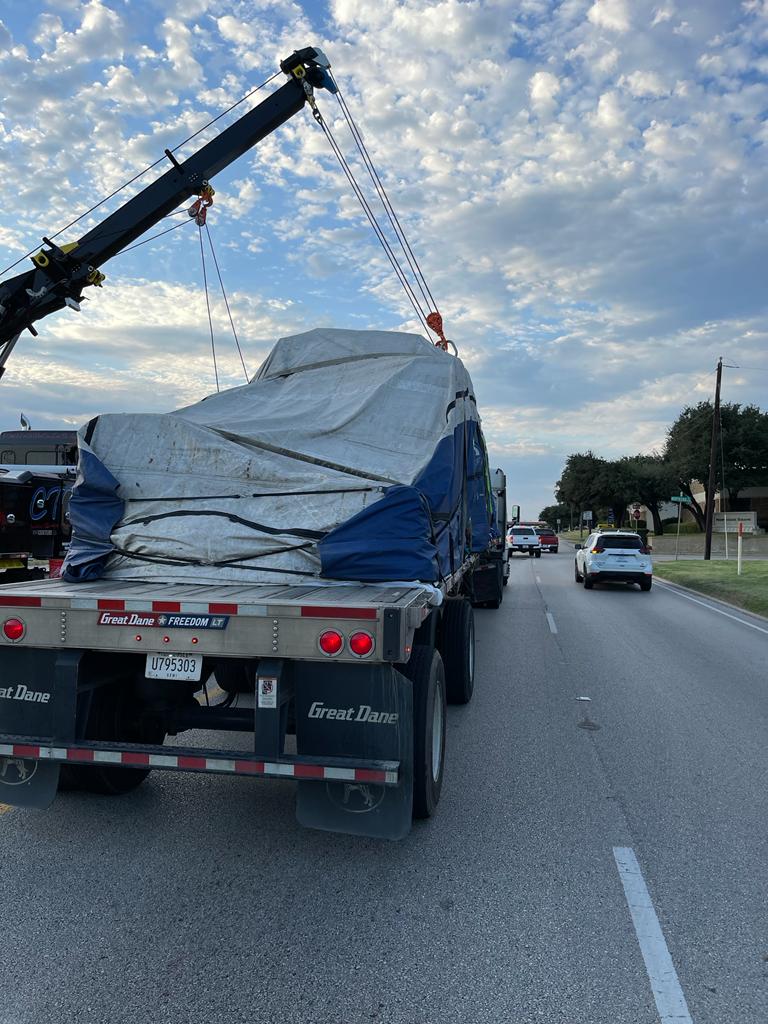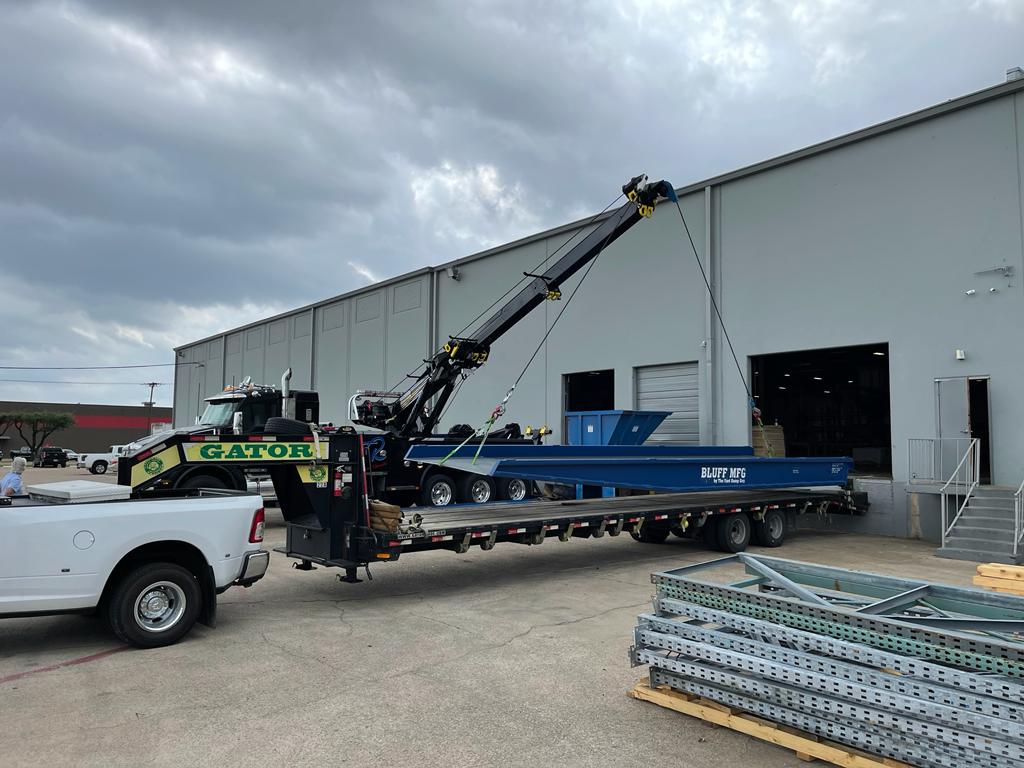 Professional Dallas Loading and Off-Loading Services
Are you looking for a professional and reliable company to assist you with your loading and off-loading needs? Let CTR Towing Service take that load off of your shoulders! Our team will safely load and unload any cargo from your vehicle as safely and efficiently as possible. You can rest assured that your goods are in the best hands.
With over 3 decades in the industry, our team knows how to get the job done right. You won't have to micromanage or worry about your cargo. Every move our team makes is calculated with the utmost safety in mind.
Contact CTR Towing Service for more information about our Loading and Offloading Services in Dallas, TX!
Dallas Cargo Services - Load Shifts, Load Swaps, and Transfers
If you're looking for a trusted company to help you with load shifts, load swaps, and load transfers, CTR Towing Service is the best choice for you.
In a rush? You can count on CTR Towing Service to limit your downtime and get you back on the road as soon as possible!
Stuck on the scales after a load shift? It happens to the best of us! Give our in-house dispatch team a call today at 972-777-5050 and we will have a team by your side in no time!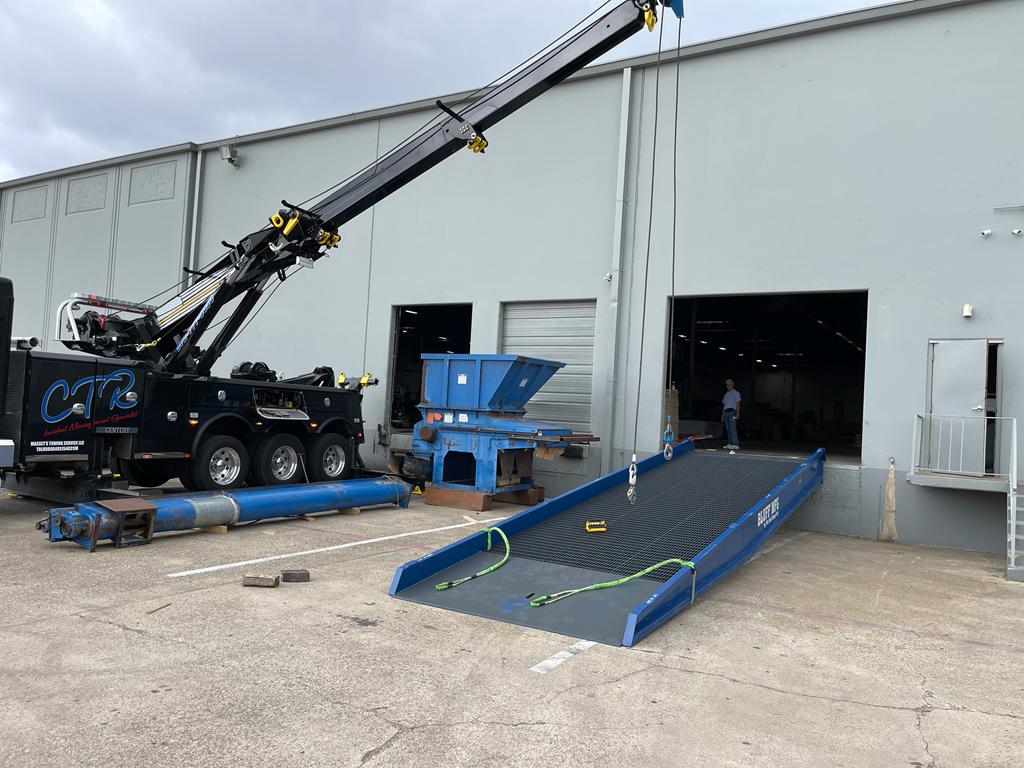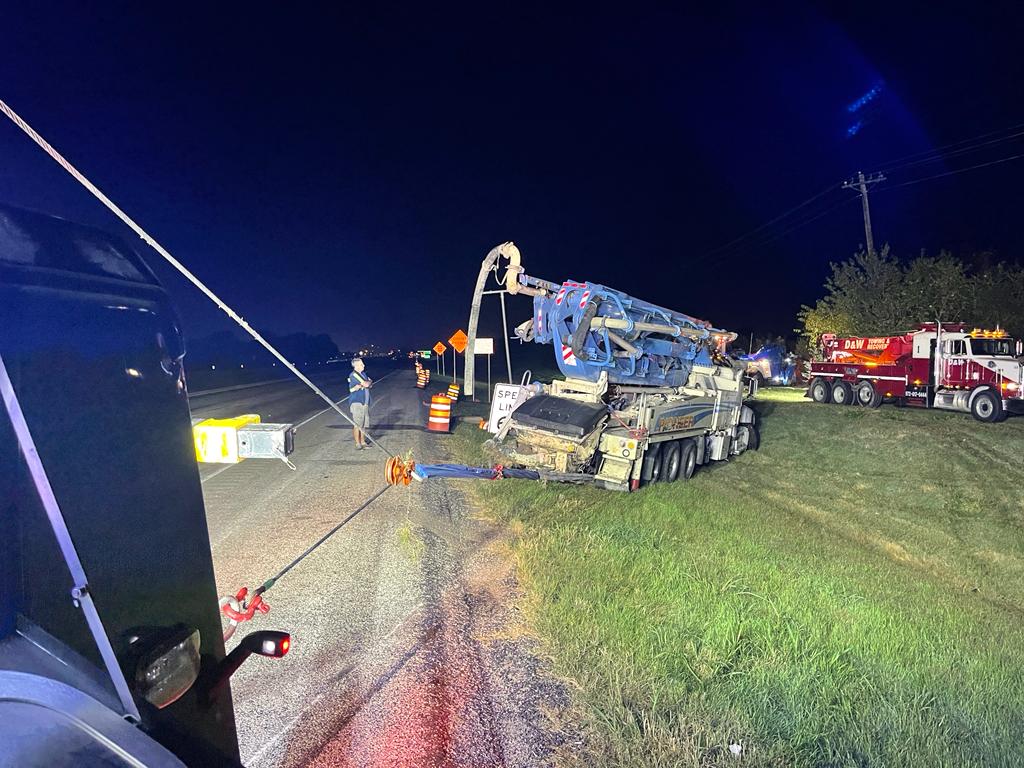 Affordable Dallas Forklift Service and Cargo Recovery
When we decided to offer heavy duty towing services in Dallas, TX, we knew we wanted to be a one-stop solution for our customers. This meant not only providing quality towing and recovery services but also being able to help our customers with their cargo needs.
You can rest assured that when you entrust CTR Towing Service with your cargo service needs, you will have the finest tow operators in Dallas working for you! Our Dallas cargo services include, but are not limited to:
Cargo Hauling
Cargo Storage
Cargo Load Swaps
Forklift Service
Cargo Handling
Pallet Jack Service
Steel Plates and Coils
Premier Heavy Duty Towing Services in Dallas, Texas
What makes CTR Towing Service a premier Dallas heavy towing company?
We mean it when we say we can handle any job, no matter the size or complexity. Need to lift 100,000 lb? We've got you covered. Looking to transport an excavator from one construction site to another? Say no more! Whatever your heavy duty towing problem is, CTR has the solution.
Our heavy tow truck operators are amongst the best in the industry. CTR Towing Service was founded to provide a whole new level of professionalism and care in the towing industry. With the best tow truck drivers in Dallas, we were one step closer to achieving our goal.
We have the dream team, now we had to get them the best tools to work with. We have the newest towing fleet in the Dallas area. With the latest in technology and the best equipment money can buy, our tow truck operators have everything they need to provide you with a world-class towing experience.
Learn more about our Dallas Heavy Tow Truck Services.