Heavy Equipment Transport
What makes CTR Towing Service the best heavy equipment transport service in Dallas?
We are a family-owned and operated business. When we began CTR Towing Service it was with an emphasis on customer service, not numbers. With CTR Towing Service, you'll feel like part of the family with a bespoke towing experience.
All of our heavy duty towing operators are professionally certified and have received additional training from the original equipment manufacturers of our fleet.
We work with the latest technology in order to make the towing and transport process as smooth and efficient as possible. The industry may be evolving but we are always 5 steps ahead.
Call us now to speak to a member of our Dallas Heavy Equipment Transport Service team.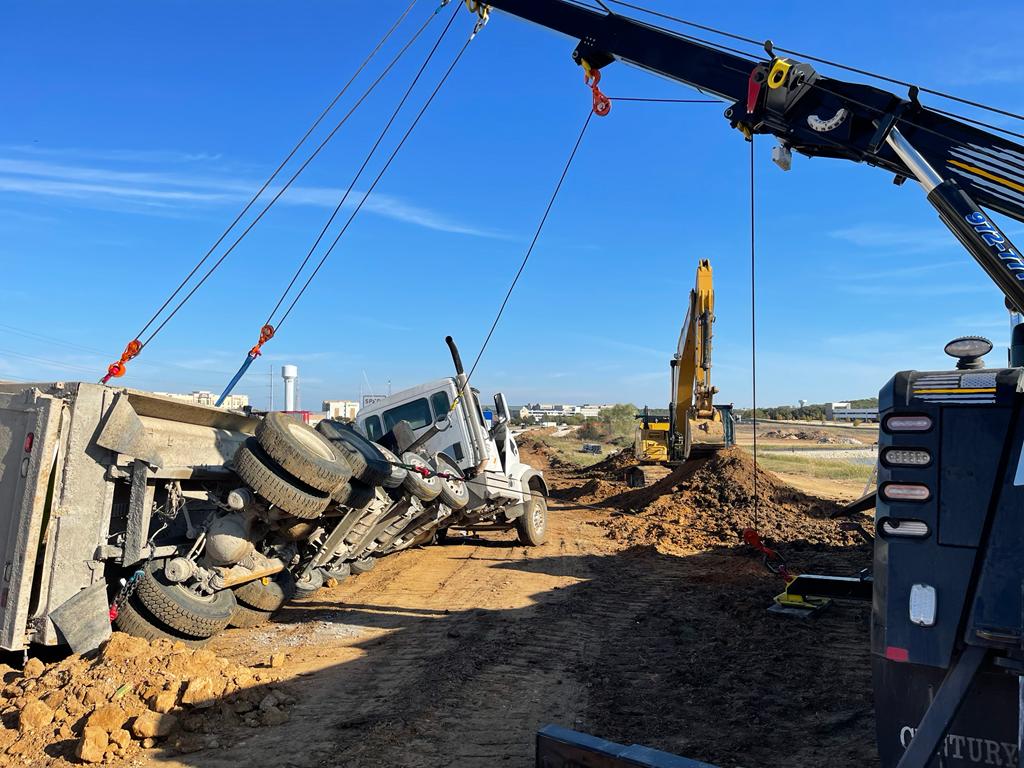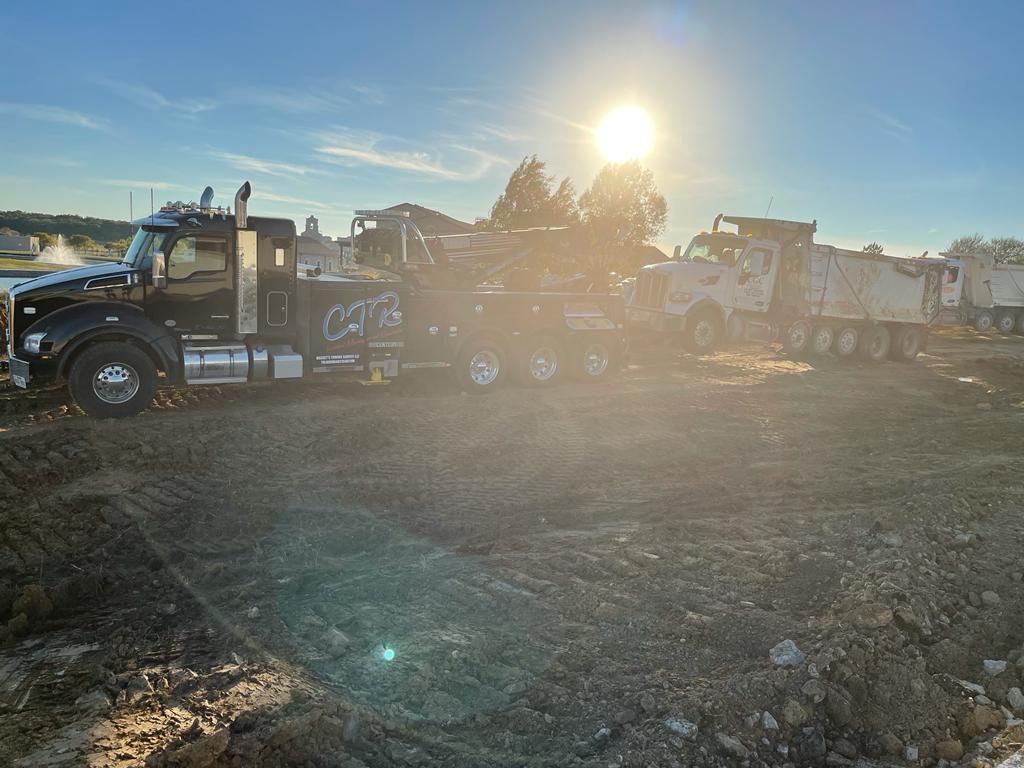 Heavy Duty Winching Service and Ditch Pull-Outs
Whatever the problem, CTR Towing Service has the solution for you. Don't risk your vehicle or heavy equipment by trusting an unreliable towing operator. With CTR Towing Service the best tow truck operators in Dallas will ensure that your vehicle is as safely and efficiently as possible.
RV and Bus Winching Service
Semi Truck Winching Service
Low Bridge Semi Recovery Service
Sunken Tractor Trailer Lifting
Jackknife Trucks
Off Road Winching Services
Underwater Recovery Services
Ditch Pull Outs
Semi Truck Rollovers
Learn more about our Heavy Duty Winching Services.
Dallas Cargo Services - Load Shifts, Load Swaps, and Transfers
If you're looking for a trusted company to help you with load shifts, load swaps, and load transfers, CTR Towing Service is the best choice for you.
In a rush? You can count on CTR Towing Service to limit your downtime and get you back on the road as soon as possible!
Stuck on the scales after a load shift? It happens to the best of us! Give our in-house dispatch team a call today at 972-777-5050 and we will have a team by your side in no time!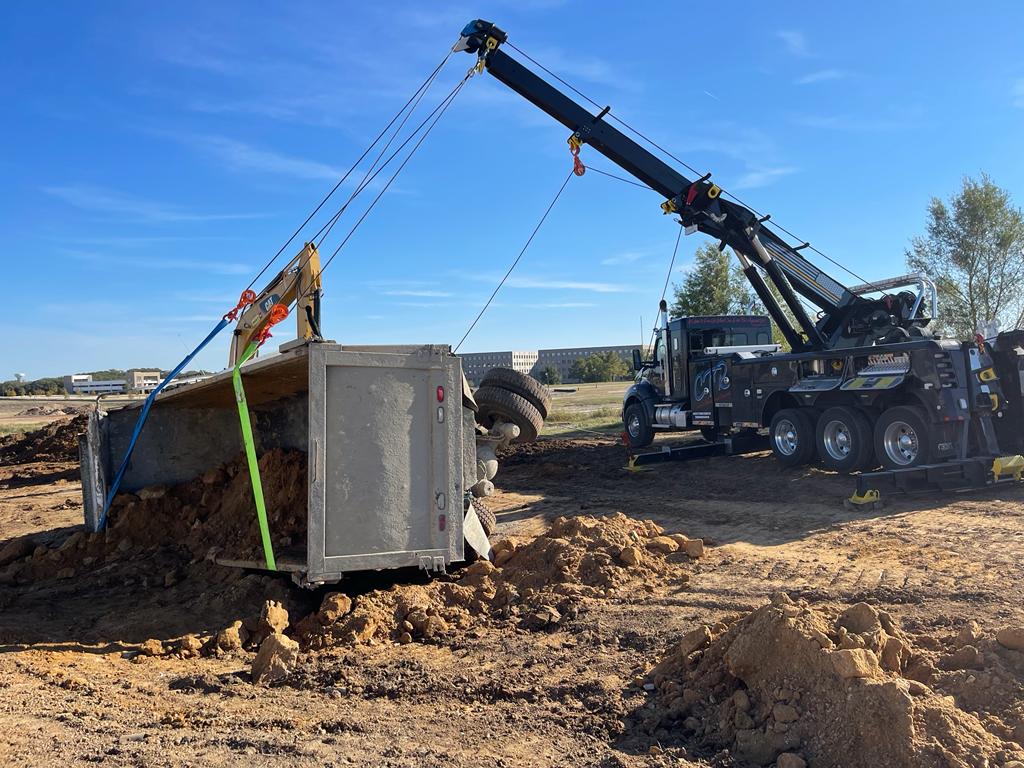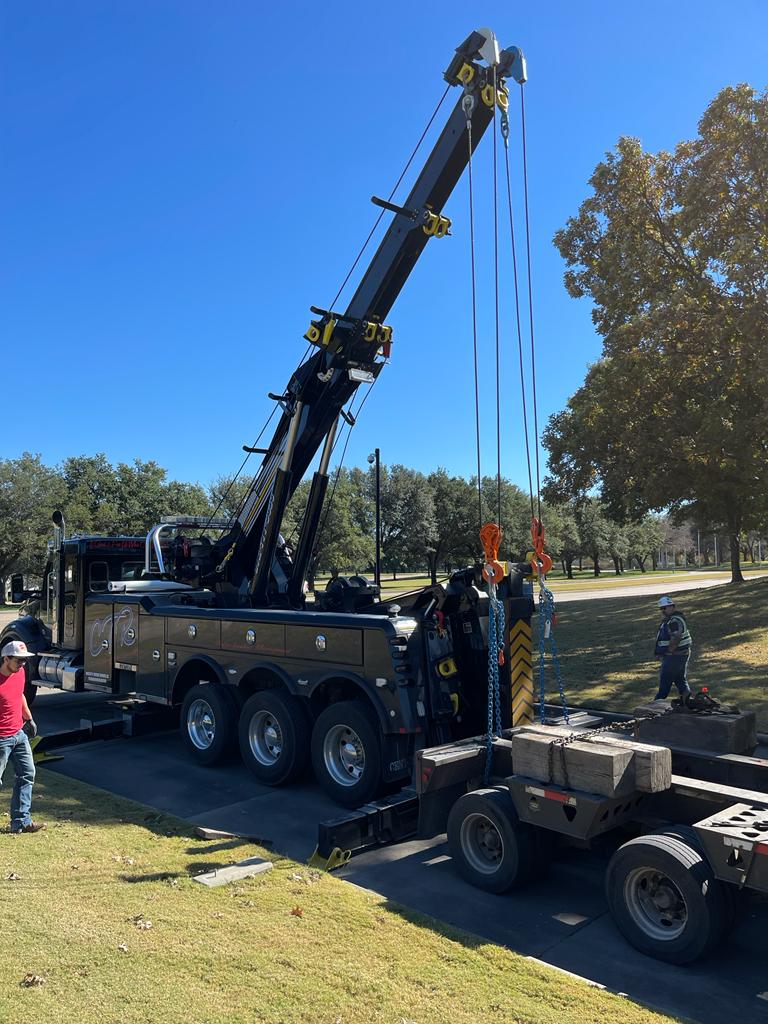 Premier Heavy Duty Towing Services in Dallas, Texas
What makes CTR Towing Service a premier Dallas heavy towing company?
We mean it when we say we can handle any job, no matter the size or complexity. Need to lift 100,000 lb? We've got you covered. Looking to transport an excavator from one construction site to another? Say no more! Whatever your heavy duty towing problem is, CTR has the solution.
Our heavy tow truck operators are amongst the best in the industry. CTR Towing Service was founded in order to provide a whole new level of professionalism and care in the towing industry. With the best tow truck drivers in Dallas, we were one step closer to achieving our goal.
We have the dream team, now we had to get them the best tools to work with. We have the newest towing fleet in the Dallas area. With the latest in technology and the best equipment money can buy, our tow truck operators have everything they need to provide you with a world class towing experience.
Learn more about our Dallas Heavy Tow Truck Services.